Which countries in the world offer the most value? Where can you travel to in 2022 that will allow you to go for longer, enjoy a higher standard, and save more money? The following are 30 destinations around the world that offer the essentials – accommodation, transportation, and food – for less:
Jump to:
ASIA
EUROPE
THE AMERICAS
AFRICA
ASIA
1. Laos, $30/day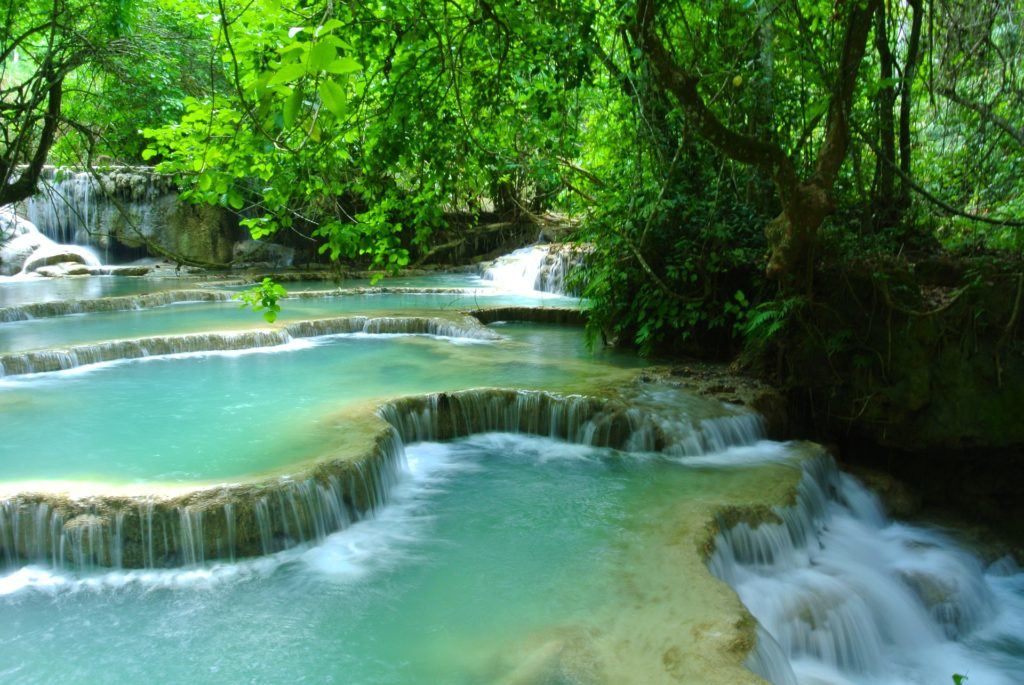 Back in my budget backpacking days around Southeast Asia, Laos was one of the two destinations where I was able to keep my budget at $30/day, even though accommodation was slightly more expensive than most places in Southeast Asia at that time. Many of the amazing activities you can do in Laos are cheap. I paid $2.50 to see one of the most beautiful waterfalls in the world, $7 for a full day tubing experience along the Vang Vieng river, and $6 for an awesome tiger balm massage. You can also rent a motorbike for cheap and venture off to the smaller towns, where everything is even cheaper! With more and more new hostels built to cater to the increasing number of backpackers, you can go for cheaper for longer. However if you have a bit more to spend, you can get a gorgeous room for closer to $35 that would easily cost $100 in the US.
Meals: $3 – $9 per day. Some hostels provide a basic breakfast
Accommodation: $5-$10 per night in a hostel
Transportation: $6 – $15 for a motorbike for the day (prices may vary depending on the bike condition and your haggling skills), or up to $25 for an intercity bus ticket
SIM card with data: $6 for 1.5GB with 30-day validity
2. Vietnam, $30/day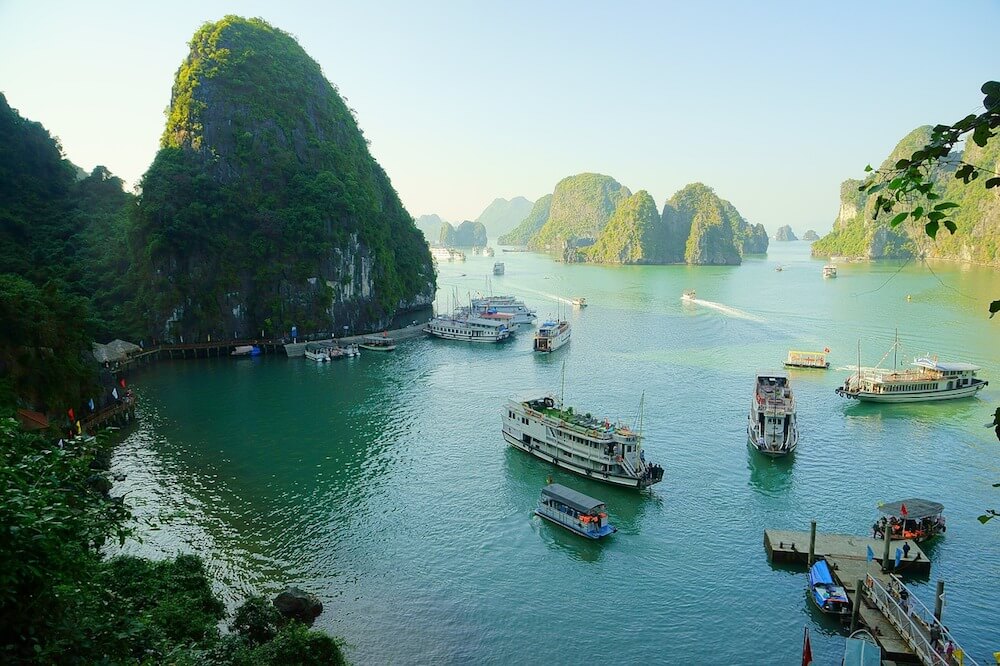 I probably had the healthiest and cheapest street food in Vietnam. Think a soup with rice noodles, cilantro, amazing broth, and a whole shank of pork for $1.50, or a cup of strong, aromatic coffee for $1. As far as transportation goes, if you rent a motorbike, you are all set for the day. However, I understand that not everyone is comfortable riding a motorbike, especially in countries like Vietnam where the road traffic can be overwhelmingly chaotic. The good news is that GrabBike (similar to Uber but on bikes!) is widely available in all major cities, and the cost is as low as $0.50 for a 2km ride! The long distance buses and trains are also affordable and reliable. Accommodation is similarly pleasant and easier to afford than almost anywhere else in the world.